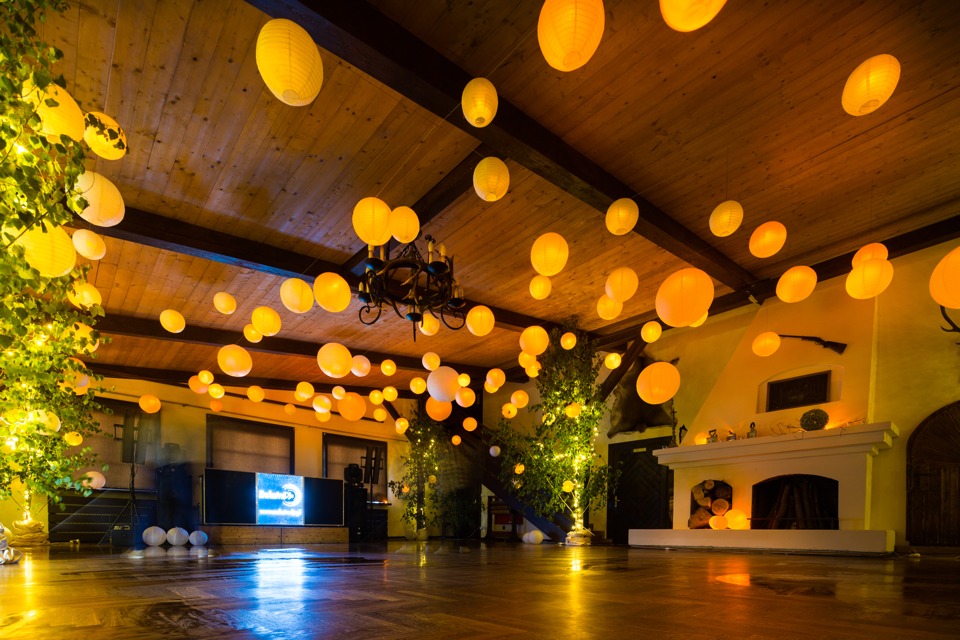 For a wedding reception from 100 up to 200 people, we recommend Servant's Hall as a restaurant room, in conjunction with the Hunters Hall, which is a ballroom. The hall has large roofed terraces with benches and tables, and a spacious meadow with a beautiful outdoor gazebo, where, among other things, you can organize a civil marriage ceremony.
Trusted photographers - Bartek i Tomek Dziedzic www.zdjecia-reklamowe.pl, www.FotografSlubny.com.pl, www.TomaszDziedzic.pl
Contact us
In order to recive details about our offer, please contact us by filling out the contact form. We will answer all your questions!